Submitted by brittanyc on Fri, 2020-02-28 20:37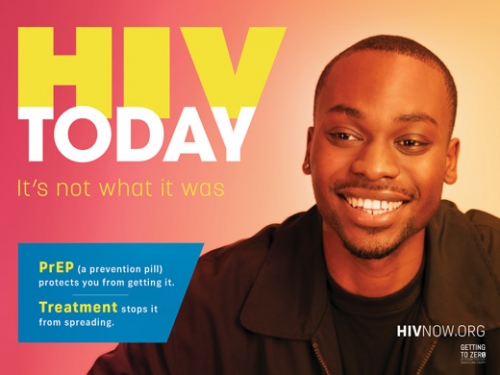 The County of Santa Clara Public Health Department, in partnership with Getting to Zero Santa Clara County-Silicon Valley, launched an HIV treatment and prevention awareness campaign titled HIV Today on February 20, 2020. This is a bilingual campaign (English and Spanish) geared towards residents of Santa Clara County. The key message is that in 2020, there is no place for irrational fears of acquiring HIV or prejudice towards people living with HIV (PLWH), especially given the available strategies to prevent and reduce transmission. HIV Today runs for 12 weeks and features ads via mobile and desktop, print ads, transit media, LGBTQ bar posters, radio, and branded collateral).
To learn more about this campaign, please visit: http://hivnow.org/.