BWA and the County of Santa Clara Public Health launch "I Became Untransmittable"
Submitted by brittanyc on Fri, 2019-03-22 17:00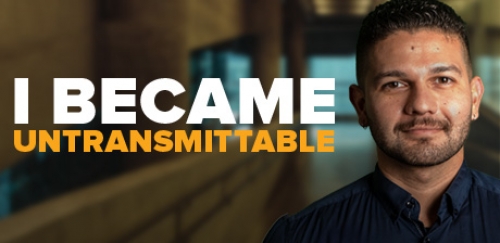 The County of Santa Clara Public Health Department, in partnership with Getting to Zero Silicon Valley Santa Clara County, launched its first U=U (Undetectable Equals Untransmittable) HIV-prevention campaign titled I Became Untransmittable on March 7, 2019. This is a bilingual campaign (English and Spanish) that is geared towards people living with HIV who live, work, or play in Santa Clara County. It seeks to demonstrate to them the value of starting and maintaining treatment in order to reach untransmittable status and to educate those at a high risk of acquiring HIV through sexual activity. I Became Untransmittable runs for 12 weeks and features ads via mobile and desktop, print ads, transit media, LGBTQ bar posters, radio, and branded collateral (lenticular postcards, lip balm/mirror sets, fans, towels, retractable banners, posters, and a table drape).
To learn more about this campaign, please visit:http://hivhaschanged.org/.