BWA and New York State Department of Health launch 2019, HIV Stops With Me Campaign "I AM U"
Submitted by brittanyc on Fri, 2019-03-15 21:34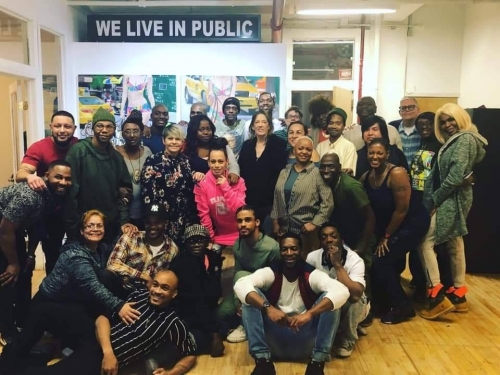 BWA has launched the 2019 phase of HIV STOPS WITH ME called I AM U. This new campaign engages the largest and most diverse group of spokesmodels from across New York State more than ever before. The daunting challenge of this year's message is to appeal to both the widest swatches of such an eclectic population, while simultaneously speaking to the individual and compelling them to find themselves reflected in at least one of the spokesmodels. The double entendre created by the campaign attempts to facilitate the experience. The literal depiction of the letter "U"promotes a conversation that encompasses the very timely and somewhat controversial U=U (untransmittable=untransmittable) message; while at the same time allowing space for a more figurative interpretation meaning "You" to acknowledge the human connectivity we all share regardless of HIV status. Look out for the many billboards, bus shelters, social media, television commercials, and mobile adsthat will be running throughout 2019, promoting I Am U.
To learn more about the campaign and resources available visit HIVstopswithme.org